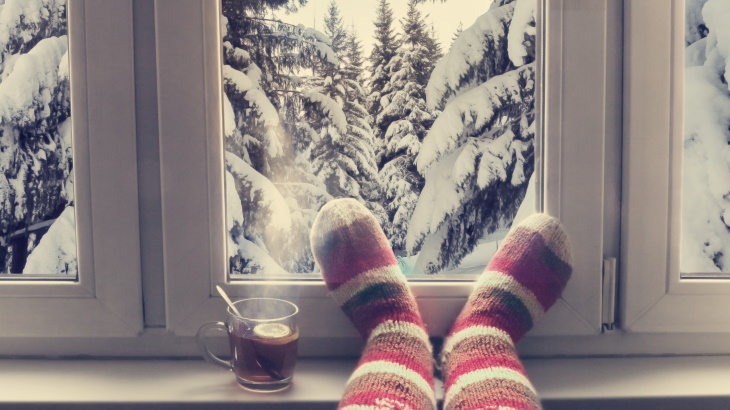 And How to Find Your New Apartment Home at The Villas at Waterside
Moving day is hectic enough. Add winter weather into the mix, and the process can become even more overwhelming. What's more, inclement weather may cause potential travel delays that throw a wrench in your plans.
Luckily, there are a few things you can do to prepare and ensure your winter move goes as smoothly – and quickly – as possible. And if you're still looking for the perfect place to call home, our luxury apartments in Kansas City can help.
Without further delay, here are a few tips and tricks to make for a seamless move, so you can enjoy your new apartment home right away come moving day.
#1 – Start NOW!
Even if you aren't sure where exactly your new apartment home will be, it's vital to start preparing for your move today. This gives you a head start on things and will simplify your move later on.
A great way to start is by packing up the items you know you won't need until after your move. Think summer clothes, wall art, or holiday decorations. Once moving day is here, those items will already be packed and ready to go.
#2 – Keep an Eye on the Forecast
Moving in the winter means you also have to account for the weather and be prepared for anything that might come your way. It's likely that snow or ice could be present on moving day, so make sure you're well prepared for these circumstances. In case of poor conditions, plan for a backup moving day.
To avoid being forced from your old home before you can move into your new apartment home, give yourself plenty of time to move. That way, if problems arise, you'll still have a roof over your head.
#3 – Clear a Path
Even if snow and ice is part of your moving day, these conditions shouldn't completely stop you from enjoying your luxury apartment. To stay safe and on track with your move-in date, clear a path from the moving truck to the front door before you begin transporting your boxes. Use a shovel or rock salt to form an open walkway for you and whoever else is helping you move.
Doing so can avoid potential injuries or broken belongings, and make your winter move significantly easier.
#4 – Declutter and Donate
Moving to a new apartment home is a great opportunity to organize your belongings and get rid of anything you no longer need. Taking the time to declutter will ensure you're only moving what you actually use. Additionally, this will optimize your space in your new home.
Look through your closet and donate the clothes you no longer wear. Or, make a little extra money by selling them on an app or to a retail-resale store. It's also a good idea to organize the items in your kitchen and inside your drawers. When it's all said and done, you'll only be left with the belongings you actually use and you won't need to move as many boxes into your luxury apartment.
#5 – Label Your Boxes
Once everything is packed up in moving boxes, it can be really difficult to tell what's inside without opening them up and seeing for yourself. To stay organized and save yourself from a huge headache, make sure to label each box with what's inside. Instead of writing its contents on the top, write it on the side instead. This will allow you to see what's in each box even when they're stacked on top of one another.
You can even color code the boxes by the room they belong in, which can make for a speedy unloading and unpacking process.
Find a Kansas City Luxury Apartment to Call Yours at The Villas at Waterside!
At The Villas at Waterside, our new apartments for rent make the perfect place to call home this winter. We offer 11 unique floor plans that truly convey modern, luxury living. Whether you're wanting a one-bedroom apartment or you plan to live with roommates, you're sure to find a luxury apartment that has everything you're looking for – and more!
Fido can come, too! At our pet-friendly apartments near you, we have policies to accommodate pet ownership. For just a one-time pet fee and additional pet rent fee, your beloved companion can live alongside you in luxury.
Ready to check out our luxury apartments in Kansas City? Call us at (913) 521-9550 to schedule a tour. If you have any questions regarding our new apartments for rent, send us a message online. We'd be happy to help!