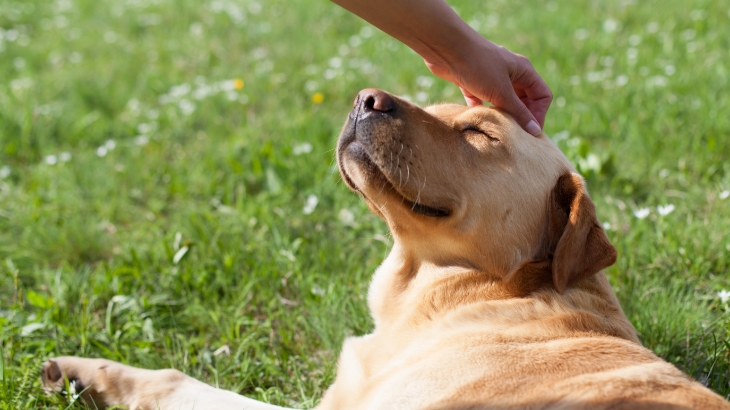 Luxury Apartments in Lenexa Are Perfect for Pets and The People Who Love Them
Doing research to find a new apartment home doesn't have to add to your stress. Packing and moving to-do lists are already stressful enough, so the lists of requirements, restrictions, and little details at the typical apartment complex when looking for a new apartment for rent shouldn't make you feel that this big change is insurmountable.

This is especially true when you have a beloved pet who comes with you on every adventure. You want to be able to find pet-friendly apartments near you that not only accommodate your pet, but welcome them with open arms.

At The Villas at Waterside, we're here for your pets (and you, of course!), and we know your furry friend will be pleased with all we have to offer. These aren't your typical apartments and amenities.
You Love Your Breed, and We Do Too, at Our Luxury Apartments in Lenexa
Not all luxury apartments are alike in Lenexa. There can be too many fine-print details about the breed of pets permitted in your new apartment. At The Villas at Waterside, however, our breed policy for cats and dogs is simple: we are welcoming to all breeds!

We know that breed restrictions on pets can limit your choices when searching for luxury apartments with pet-friendly policies, and we also recognize that these restrictions can make you feel like your pet is unwelcome before you even put down your welcome mat.

The Villas at Waterside has taken on the mission of making sure you and your pet – no matter the breed – are happy in our luxury apartments. To learn more about our pet-friendly policy, visit our luxury amenities page, which also details our inclusive pet policy.
Give Yourself and Your Pet Deluxe Treatment
Maybe you're a dedicated pet owner who just wants to cuddle at home in one of our one bedroom apartments, or maybe you're looking to get out and about with your dog. Either way, there's something for you and your pet on our campus that will give you that luxury apartment experience you're seeking.

In your luxury apartment, we've fitted every space with high-end finishes and upgrades that you're looking for in a turn-key home. Enjoy the smart home technology and in-apartment appliances that make apartment living worth it.

These extras alone help you check one more thing off your list so you can focus on your work, play, and everything in between. That's what being pet friendly is all about at our apartments.

Outdoors – and on our property – find our outdoor grills, firepits, and lounge areas, complete with televisions for that ideal viewing experience. These spaces are also great for introducing your pet, and letting them enjoy our luxury apartment community in Lenexa as much as we know you will.
We think it's hard to decide sometimes whether we included these amenities for you or your pet! When we imagined and designed our hang-out spaces, we visualized your pets right alongside you, and that's how we want to keep them.
Places to Pamper Your Pet that Are Nearby Our Luxury Apartments in Lenexa
You'll have your pup or kitty asking for their own one bedroom apartment, they'll be so caught up in their lush life at The Villas at Waterside. If you're not ready to spring for your pet's very own brand new apartment home, you can always keep spoiling them at a variety of spots for pampering and pet care.
Right outside your new luxury apartment in Lenexa is our private bark park to help your pet get some of that energy out while you're mingling with our community of pet-friendly folks. A quick drive away, and you're within reach of several groomers and pet supply stores.
Quick tip: check out The Groom Gallery, Top Knotch Grooming, and Pet Supplies Plus, all in a tight-knit radius near our new apartments available for rent. Or, take your dog to our Paw Spa in the building, where we have everything you need to pamper your pooch for bathtime.

And while we're on the subject, check out these great suggestions for treating your pet like gold in all seasons.
Get In Touch for Breed Inclusive Pet Friendly Luxury Apartment Living in Lenexa
We'd love to tell you more about how welcome we think your pet will be at our pet-friendly apartments near you.

Send us a message to get in touch with our team, or give us a call at (816) 608-7843 to connect with one of our team members. We'd love to give you a tour of our new apartments for rent and answer all your questions – pet-related or not – about our luxury apartments in Lenexa today.
Need more information? Still browsing? Check out our floor plans and media gallery which can help you picture the spaciousness of a one bedroom apartment for you and your pet, along with our many other luxury apartment options for your big move.