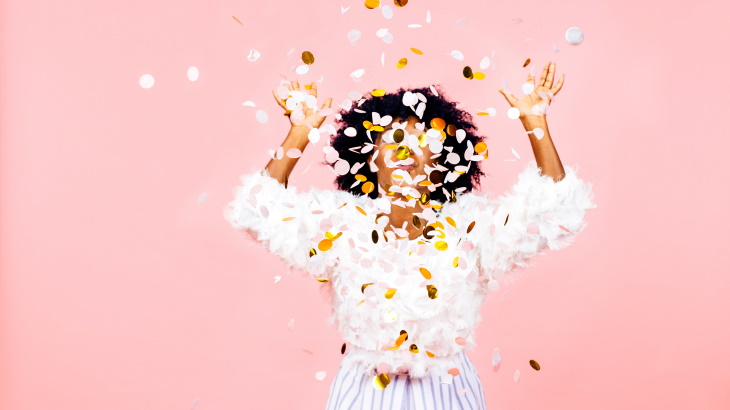 Tips to Welcome Warmer Weather in Our New Apartment Homes
It's no secret – winter was extra long this year! Thankfully, gray and snowy days are behind us, and warmer weather is here to save our sanity. It's time to get up and get motivated to ring in spring in Kansas City. See how you can celebrate clear spring skies in 2022, and find out why our luxury apartments in Lenexa are the best place to live all year around.
Liven Up Your Luxury Apartment in Lenexa
One of the best things about succulents is that you can forget about them! So if you're the plant parent that forgets about watering duties, then planting a succulent garden is a low-maintenance way to get greenery in your house. They look incredible as a centerpiece on a coffee table and add charm to kitchen countertops. Here are few types that are easy to take care of:
Aloe Vera
Jade Plant
Panda Plant
Ponytail Palm
Snake Plant
Zebra Haworthia
There's a Place for You at The Villas at Waterside
After you're done creating a beautiful display of succulents for your luxury apartment, hang out in our hammock gardens. It's the perfect place to sketch, chat on the phone, or just watch the clouds pass by. After that, welcome spring with a stroll through our three gorgeous courtyards.
Get Prepared For Grilling Season Like a Pro
Warmer weather means it's time to get your grill on, but you can't just crank up the heat without getting prepared. To take your grill game to the next level, you need to buy the right supplies to impress your friends through summer. Check out these unique ways to infuse flavor into your grilled food like a pro:
Grilling basket
Grilling tongs
Heat resistant grilling gloves
High-quality sprayer for oils, vinegars, and lemon juice
Meat injector and thermometer
Wide spatula for grilling
Gather Around Our Outdoor Grills at The Villas at Waterside
Even though we don't allow grills on the balconies and patios of our luxury apartments in Lenexa, The Villas at Waterside have top-of-the-line outdoor grills, lounge areas, televisions, and fire pits. Get your grill on, gather your friends, and enjoy your meal as you sit next to a warm fire on a chilly spring evening.
Start Preparing for the Kansas City Triathlon
Did you know Kansas City holds a world-class Triathlon? In fact, this event includes several triathlons and duathlons. You can even sign up for a relay with your friends. Take a look at how you can test your endurance and get spring started on the right foot:
Olympic Triathlon – 1500m swim, 40K bike, 10K run
Sprint Triathlon- 500m swim, 20K bike, 5K run
Olympic Triathlon Relay (teams of 2 or 3)- 1500m swim, 40K bike, 10K run
Olympic Duathlon- 5K run, 40K bike, 10K run
Sprint Duathlon- 2.5K run, 20K bike, 5k run
Race Into Spring In Our Luxury Apartments in Lenexa
The Kansas City Triathlon is on May 22nd, but it's best to start training as soon as possible. Our luxury apartments have a state-of-the-art, 24-hour fitness center to prepare for this feat of strength. We even have community bikes so you can pedal your way through nearby trails and parks in Lenexa as you train for the triathlon!
Switch Out Your Wardrobe and Love Life in Color
The news is in! The color of the year is periwinkle, which means your spring wardrobe needs an update. Fold down your bulky sweaters and put your winter coat away. Here are some new trends to fill your closet with for Spring 2022:
Bold and bright bags, sandals, and ballet flats
Crocheted bags and tops
Head-to-toe color with matching sets
Straight leg denim
Varsity jackets
Vests
Find Room for Everyone's Style in Our New Apartments for Rent
It doesn't matter if you have a two- or one-bedroom apartment, the Villas at Waterside include oversized, custom-built closets that have enough room for boots, coats, sweaters, your t-shirt collection, and everything else in between. Don't worry, there's also plenty of storage throughout our luxury apartments like coat closets, linen closets, and ample cabinet space in the kitchen.

Make Your Luxury Apartment in Lenexa Feel Even More New
One of the most traditional ways to ring in spring is by deep cleaning your luxury apartment. Winter sweaters and down feathers from your favorite vest cause a lot more dust than you realize. Plus, your home could always use a fresh breeze of spring air blowing through your windows while you're working up a sweat deep cleaning. These are tips from the professionals on how to truly make your luxury apartment sparkle:
Clear out all the clutter
Make a playlist that keeps you motivated
Organize and clean room by room
Start cleaning your luxury apartment from the top, then move to the bottom
Use a HEPA vacuum
Think about using green cleaning products
Wipe down walls and windows
We Have New Apartment Homes That Already Sparkle
When you move into The Villas at Waterside, you'll notice thoughtful and convenient details in every corner of our luxury apartments in Lenexa. Nothing looks better or is easier to clean than tile backsplashes, quartz countertops, and stainless steel appliances. Our new apartment homes take it a step further by providing full-size washers and dryers in every floor plan.

Move Into Spring By Renting Our Luxury Apartments in Lenexa
Stop wasting time looking for new apartments for rent, because your home is right here at The Villas at Waterside! We have two- and one-bedroom apartments that have luxurious and unique features like French door refrigerators, under-counter beverage coolers, and smart apartment capabilities.
Celebrate spring by leasing a new apartment home at The Villas at Waterside. Call our leasing team at (816) 608-8742 or send us a message online to schedule a tour of our luxury apartments. We're open seven days a week and are happy to show you our incredible property on Saturday and Sunday.