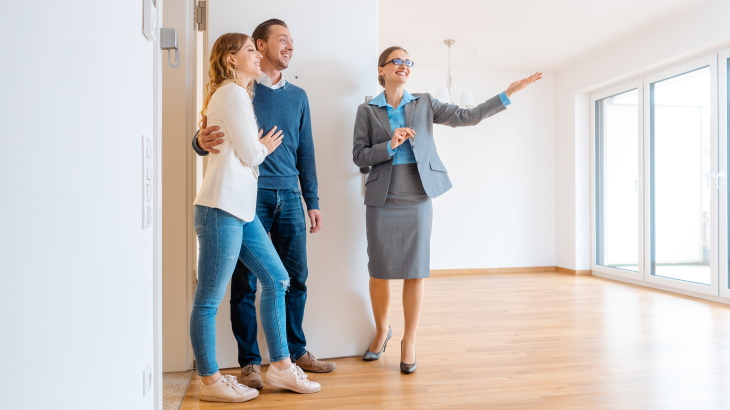 Get to Know Lenexa's Latest Luxury Apartments Near You
In the market for a new luxury apartment in Lenexa, in the Kansas City metro area? The Villas at Waterside are now leasing for one- and two-bedroom apartments. If it's been a while since you toured a new apartment home, you might need a refresher on what to ask the leasing agent you're working with.
To make it easier, we've compiled a list of five question categories you might want to utilize to learn more about the luxury apartments you're considering.
Get Information About Apartment Rental Rates and Deposits
Your first mission is to gather information about how much living in your apartment each month will cost, and how much money you can expect to put down as a security deposit when you sign your lease.
You can sometimes find this information on the apartment's website, but in the event you can't, contact the community to learn more and schedule a new apartment tour if the price is right.
Learn more about New Apartment Amenities
Your apartment's monthly rent likely includes access and use of a list of community amenities. If you aren't sure what amenities your rent will include, this is an important question to ask.
Depending on how much you like to socialize and how you like to spend your free time, the amenities a new luxury apartment can offer you may be what tips the scales in favor of one apartment or another. In short, comparing amenities can help you decide where you want to live for the duration of your least – and hopefully after that, too.
Ask Questions About What It's Like to Live in a Luxury Apartment
New luxury apartments are often equipped with the latest technology and most energy-efficient appliances, and are built to modern standards that take into account how we live our lives in 2021. You won't know what it's like to live in one of these new apartments unless you actually move in – or if you ask important questions before you choose to sign a lease.
You might want to ask questions like:
Is there soundproofing between apartments?
What safety measures are in place?
How much do you anticipate utilities to cost per month?
Where can I park my car? Is my spot reserved?
What Internet or cable provider can I sign up for service with?
Does the community host social events for the residents?
Is there smart technology in each apartment unit?
Talk to a Resident to Learn How They Like Their New Apartment
If possible, being able to talk to a current resident to get their honest opinions about the apartment building can give you a more clear picture of what you can expect from living there. If it's a brand new apartment community, however, there might be few residents already moved in.
If you don't have the chance to ask a resident how they like living in a new luxury apartment so far, at the very least, observe their interactions with staff and whether they seem content.
Gather Information about the Neighborhood Before and After a New Apartment Tour
You should ask the leasing agent you work with about the neighborhood that surrounds the luxury apartment building. Does the neighborhood include stores and restaurants you're likely to frequent, making it a convenient location? Is the neighborhood louder and more urban because of traffic or a position along a main thoroughfare? Or does it feel more suburban or reclusive, tucked away down a street away from other businesses and residences?
You might also want to drive around the area before and after your new apartment tour to get a sense of how far you'd need to drive to access destinations around the Kansas City metro area, like your workplace, doctor's office, favorite restaurants, veterinary office, and more.
Did You Like It? Sign a Lease at The Villas at Waterside
If your questions produced answers that you liked the sound of, don't hesitate to sign a lease and reserve an apartment. Units in brand-new luxury apartments go fast because they're so desirable. If you delay even a day or two, you might miss out. If it takes a little mulling over to come to a decision, try to reach back out to the leasing agent within 24 hours of your tour to make an appointment to sign your lease, so that you're more likely to get the unit of your dreams.
The Villas at Waterside are Lenexa, Kansas's latest luxury apartments, located near I-35 and 87th Street. The community has 298 smart apartment homes equipped with top-brand appliances in gourmet kitchens, full-sized washers and dryers, a resort-style pool, elite fitness center, dog park, and lots of other amenities that will make you excited to live here.
Make an appointment to take a tour of The Villas at Waterside.