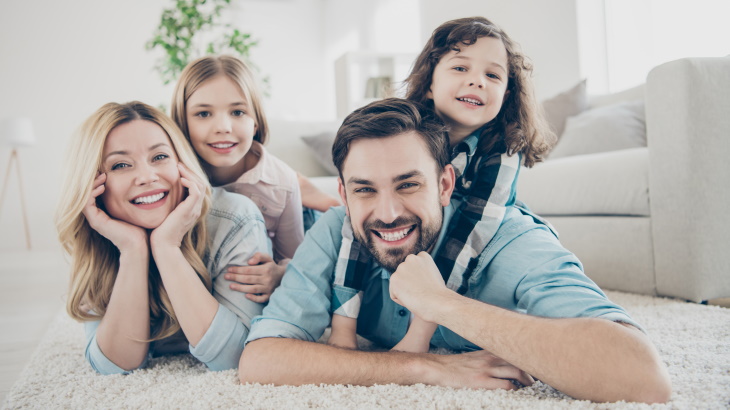 Tour New Luxury Apartments in the Kansas City Area
When your lease is up and you'd like to find a nicer place to live in Lenexa, Kansas, and the surrounding area, you're in luck! The Villas at Waterside, a brand-new luxury apartment community, is now leasing one- and two-bedroom apartments. Living in a building that recently completed construction means that you get extra benefits on top of our lengthy list of amenities you can enjoy just for living here.
So what other great things can you expect from living in a new apartment community?
Everything Inside is Fresh and Clean
We think this one is obvious, but have you ever really considered what it would be like to be the very first person to live in your apartment and in the building? You won't make any surprise discoveries that previous tenants concealed and left behind, feel like you need to disinfect the entire place, or worry about minor wear and tear needing to be repaired before you move in.
And when you do move in, everything will look pristine, fresh, and ready to be decorated with your personal touches, with no traces of anyone having lived there before you. Sign your lease today so you can experience the freeing feeling of living somewhere brand new.
You'll Have the Most Up-to-Date Amenities
Old-school apartment buildings offer very basic amenities, because that was what was acceptable and trending 20 or 30 years ago, when the complex was built. You might have a small outdoor swimming pool, a tennis court, and a small fitness center at most included in your rent. This used to be what is considered "luxury."
Today, discerning renters like you have higher expectations – and The Villas at Waterside rise to meet them. Yes, we have a 24-hour fitness center. Yes, we have a pool (and swim-up bar and hot tub). Yes, we have an outdoor game center. But our list of amenities is more extensive.
When you live here, you'll also enjoy things like parcel lockers, so your packages never go missing; dry cleaning drop-off and pick-up; a reservable community room with chef's kitchen; cold storage for food and floral deliveries; private media lounge; co-working space; reservable conference room; day spa with tanning bed and massage room; private yoga and cycling studios with group classes on the schedule; outdoor leisure opportunities; dog park; and much more. Learn more about modern amenities you can expect in new luxury apartment buildings in Kansas City.
Get the Latest Technology and Finishes in Your Unit
In an old apartment complex, you'd expect the bare minimum: builder-grade cabinets, community laundry facilities, and 24-hour maintenance for emergencies. But in a new apartment, you can get so much more, especially if you choose The Villas at Waterside.
First, let's talk about the finishes – that is, the stuff your apartment is made of. In a basic, old apartment, you expect low-grade cabinets and countertops. But in a new luxury apartment, you should plan to see tile backsplashes in the kitchen, quartz or granite countertops, stainless steel appliances, premium flooring, washers and dryers, and walk-in closets. Basically, if you would expect to see it in a nicely-appointed house, then you should also anticipate it in one of these apartments.
Technology-wise, brand-new apartments tend to include more modern fixtures that make your life a little easier. For example, USB electrical outlets make charging your devices so much easier, and they don't force you to use a charging brick that takes up a significant portion of the wall outlet. Smart door locks and smart thermostats are also among modern fixtures that you can control from your smartphone. And finally, modern apartment buildings are equipped to handle the best internet and cable service. The wiring is already there; you only need to call to activate it and get your equipment.
Enjoy Lower Utility Bills with Energy-Efficient Appliances
If you've ever toured an apartment in an older building and found that the kitchen included appliances that were most certainly older than you are, then you probably imagined the electricity bill you'd receive every month. Older appliances are less energy efficient than brand-new ones, and the latest technology has made what once was the pinnacle in efficiency look like an absolute power-guzzler by comparison.
A brand-new apartment will be outfitted to be energy efficient, so you can look forward to much more affordable utility bills and less of an impact on the environment.
The Location is Unique or Special
Builders tend to plan apartment locations based on the activities, shops, and restaurants nearby. The best new apartment buildings are those that are surrounded by everything a resident would need to make life convenient and relaxing – because that's what you want to do when you're home.
New apartment buildings, like The Villas at Waterside, are carefully placed in locations that people will love to live in. Perhaps it's because of all the great attractions that are nearby, or that it's easy to hop on the interstate and go anywhere in the metro area.
The Villas at Waterside, for example, are located in Lenexa, Kansas, with easy access to I-35 and minutes to downtown Kansas City and lots of other desirable destinations in the metro area. Known as the "City of Festivals," there's always something fun to do in the city, too, without driving far from home.
Contact Us to Move In!
With 12 unique floor plans for one-bedroom apartments and two-bedroom apartments ranging from 568 to 1,602 square feet, The Villas at Waterside are the ideal location for your next brand-new home. Regardless of the layout you choose, your unit will include a walk-in closet, large bathroom, and an outdoor patio area that lets you connect with nature without leaving home.
The Villas at Waterside are leasing now, but they'll go quickly. Don't miss out on an opportunity to live in a brand-new luxury apartment in Kansas City. Contact us to tour or Lenexa apartment community today.