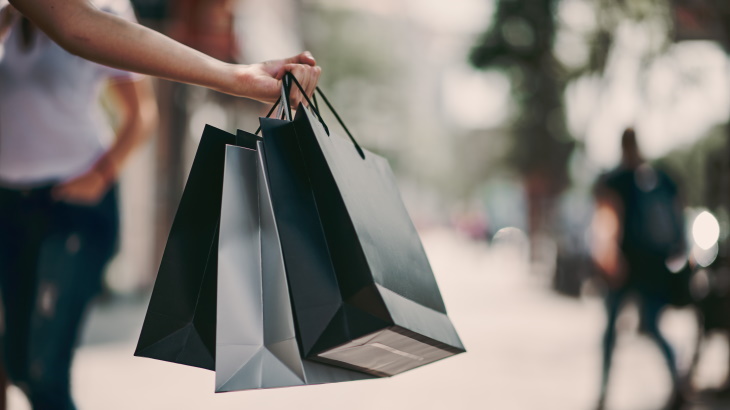 Save Big on These Items for Your New Apartment Home in Lenexa
Black Friday is unlike any other time of year. Retailers have some of their biggest sales of the season, enabling you to finally purchase that item you've had your eye on for a discounted price. Although Black Friday is officially at the end of November, some retailers begin their sales weeks before that, so it's never too early to start thinking about what you might want to snag for your luxury apartment.
There's a lot of bases to cover when it comes to furnishing your new apartment home. Once you've bought the essentials, you can then shop for larger items that are going to elevate your lifestyle. Black Friday is the perfect time to make these purchases, because you'll be able to get these items for an unbeatable price.
With so many offerings out there, it can be overwhelming and difficult to know where you're actually getting the best deal. You won't want to settle on the first deal you see. Fortunately, we've created a list to refer to as you shop. In this guide, we'll highlight some of this year's savings, and where to find items for your luxury apartment in Kansas City.
For Your One-Bedroom Apartment
Black Friday is your chance to finally purchase those items that are going to make your luxury apartment that much better. Retailers typically wait until this time of year to mark down technology and home goods, making now the best time to buy them for a low price.
Virtual Assistants serve as your own personal assistant and are convenient to have inside your new apartment home. Just use your voice to give this device a command, like to add something to your grocery list the moment you realize you need it, or play that song you just can't get out of your head.
This Black Friday, you can find a 2nd gen Google Nest Mini Smart Speaker at Best Buy for $24.99 (reg. $49.00). Or, purchase a 4th gen Echo Dot on Amazon for $29.99 (reg. $49.00) and get free shipping.
The aches that come with cleaning will be a thing of the past when you buy a robot vacuum this Black Friday. These autonomous vacuum cleaners can tidy up your space without you having to put in the time or work. Just press a button and watch as your floor instantly becomes spick and span. With their cordless design, this appliance is hassle-free, discreet, and a must-have for your luxury apartment.
At Walmart, you can snag an Ionvac SmartClean 2000 Robovac for as little as $94.99 (reg. $179.00). Target is also offering the Shark ION Wi-Fi Connected Robot Vacuum for just $159.99 (reg. $259.99). And if you're looking for all the bells and whistles, Amazon has the iRobot Roomba 694 Wi-Fi Robot Vacuum on sale for $179.99 plus free shipping (reg. $274.99).
For the Kitchen
Kitchen appliances are another category where you can find some amazing deals offered on Black Friday. Along with the modern tile backsplash and beautiful quartz countertop, new appliances can elevate the kitchen of your luxury apartment.
One of this year's most sought after appliances is the air fryer – and for good reason. With its quick cooking times, easy cleanup, and overall convenience, the air fryer has kicked your convection oven to the curb.
Get your very own COSORI 5 qt. Air Fryer on Amazon for $84.99 plus free shipping (reg. $99.99). Or, stop by Kohl's and grab a Power XL Vortex 5 qt. Air Fryer for $119.99 (reg. $139.99). Looking for something a little bigger? Target has the Ninja Foodi 10 qt. XL Dualzone Air Fryer on sale for $199.99 (reg. $229.99).
A Keurig is a must for coffee-lovers and caffeine-addicts alike. Making your own cup of joe has never been easier with this quick and easy-to-use countertop appliance. Not to mention, you'll save a little bit of money by skipping the trip to your closest coffee shop.
The Keurig K-Slim Single Serve K-Cup Pod Coffee Maker is on sale for $79.99 (reg. $119.99) at Best Buy. Or check out Amazon, where you can find a Keurig K-Classic Coffee Maker for just $99.99 (reg. $139.99).
Your New Apartment Home is Awaiting You at Our Luxury Apartments in Kansas City!
At The Villas at Waterside, we're currently leasing new apartments for rent! Our pet-friendly apartments near you offer spacious floor plans, including studios and one-bedroom apartments. And if you plan to have a roommate, we have two-bedroom apartments, too!
Take a virtual tour to get a sneak peak of all that our luxury apartments have to offer. Or, if you'd like to schedule an in-person tour, call us at (913) 521-9550 or send us a message online.